Special Forces Charitable Trust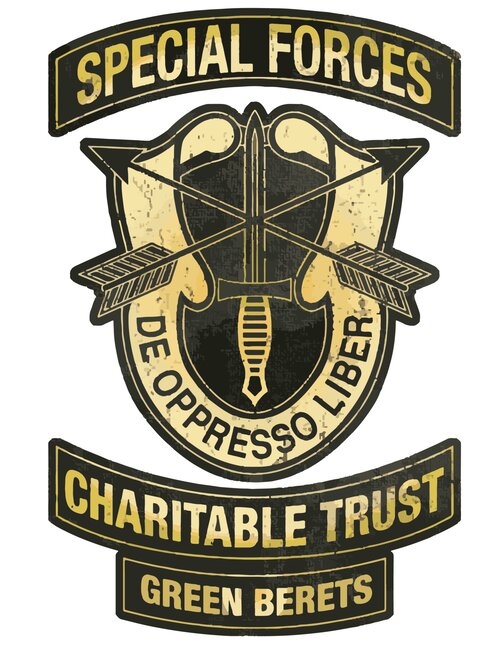 The Special Forces Charitable Trust (SFCT) is a 501(c)(3) charity that provides meaningful and sustainable support to the Green Berets, and their Families. The SFCT supports timely, innovative, and comprehensive programs and services designed to enhance the well-being and health of both the Special Forces Soldier and his family.
The Special Forces Charitable Trust is dedicated to the sole proposition of taking care of our Special Forces Soldiers and their families... Our goal is to raise the funds necessary to financially and professionally enhance the Command's family resiliency initiatives. Our objective is to support and sustain all programs that enrich the well-being, healthy living, and strong family bonds of a Green Beret Force committed to keeping America safe.