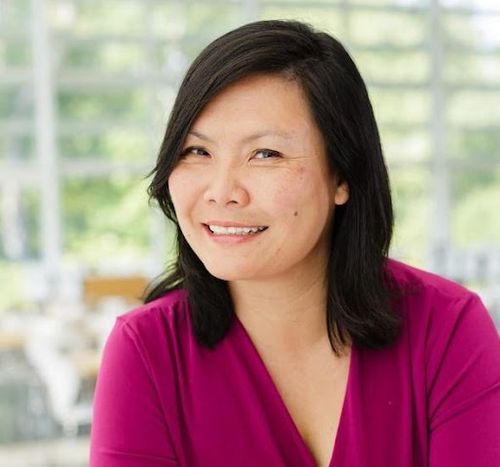 Ms. Sanyin Siang
Executive Director of the Fuqua/Coach K Center on Leadership & Ethics
,
Duke University
Sanyin leads Duke University's Coach K Leadership & Ethics Center at the Fuqua School of Business and is a professor at Duke's Pratt School of Engineering and a faculty fellow with Duke Divinity School. She is also an advisor to tech founders, boards, CEOs and sports industry leaders and a mentor to next generation talent – bringing expertise in culture, leadership growth, and team cohesion, as well as a diverse network of influencers.
Her mission in life is to enable greatness in others and a belief foundational to her work is that complex challenges require collaboration across public, private and social sectors. Sanyin helps leaders and their teams thrive in an increasingly volatile, uncertain, complex and ambiguous world by optimizing their unique strengths, building stronger teams and partnerships, and reimagining the future. This involves seeing untapped opportunities, fostering trust and collaboration, and implementing new ways of working together. A common theme in her work is convening interdisciplinary, diverse think tank teams towards defining complex problems and implementing innovative approaches for solving them.
Recognized by Thinkers50 as the world's top executive coach and one of the top 50 management thinkers globally, Sanyin brings a unique combination of practitioner sensibility, academic grounding, and patterns for leadership success drawn from work with leaders across a diversity of sectors and industries.
With more than 1 million followers on LinkedIn, her thought leadership has been featured in WSJ, Forbes, Fortune, HBR, New York Times, and Economic Times of India. She pens the Coaching for the Future Forward Leader Advice Column for MIT Sloan Management Review and The Last Word Column for Dialogue Review. She authored the The Launch Book, and her newsletter, Leadership Playbook, helps readers discover their innate and instinctive strengths and build stronger teams.
Sanyin's nonprofit board service has included the Museum of Life & Science and The Emily Krzyzewski Center. Her advisory work has included GV (Google Ventures), DRIVE by DraftKings. US Congressional Award, Ripcord, Privateer, Sports Leadership Institute, and Sports Innovation Lab. In 2021, she proudly invested in the DC Spirit, which won the 2021 National Women's Soccer League Championship.
Sanyin lives in Durham, NC with the loves of her life her husband Chad, and her children - Sophie, Charlotte and Oliver.