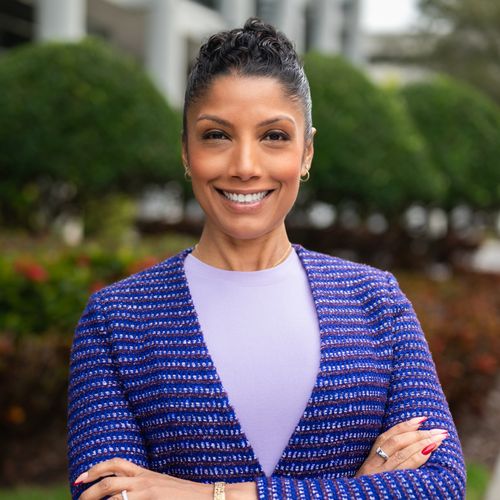 Ms. Liliana Roman
Program Manager for Enterprise Networks, PEO-C4, SOF AT&L
,
U.S. Special Operations Command
Since August 2020, Ms. Liliana Roman has served as the Program Manager (PM), for Enterprise Networks, PEO-C4 Command, Control, Communications, and Computers (C4) in the Center for Special Operations Forces' Acquisition, Logistics, and Technology (SOF AT&L) at U.S. Special Operations Command (USSOCOM), MacDill Air Force Base, Florida. In this capacity, she is responsible for the rapid development of fieldable prototypes; demonstrating new capabilities of systems with proven technologies that require minimal development, acquisition, and sustainment of SOF Garrison C4 Systems, TACLAN and Military Information Support Systems. She oversees 6 acquisition programs with an annual total obligation authority of over $350 million.
Ms. Roman has over 10 years of acquisition experience with a total of 22 years of federal service to the Department of Defense. The last 19 years have been served at USSOCOM, during which time she has held a variety of positions in J6/CIO as well as SOF AT&L to include Acquisition Program Manager (APM) for Civil Information Management Data Processing System/Media Production Center (MPC) Enterprise (2012-2014), APM for Next Generation Infrastructure (NGI) (2014-2016), and APM C4IAS, (2016-2020).
Prior to arriving at USSOCOM, Ms. Roman served in the United States Army as a 25B from July 2000 – Dec 2007. Ms. Roman earned a Bachelor of Science degree in Management Information Systems from the University of Tampa.