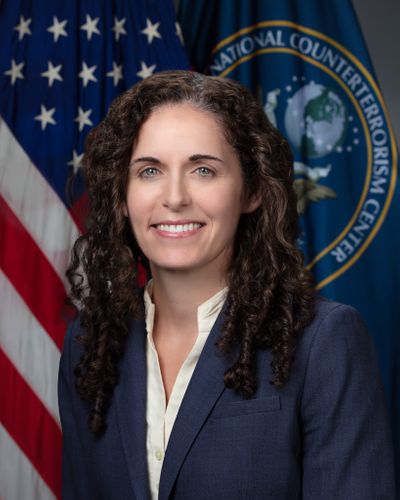 Ms. Christine Abizaid
Director
,
National Counter Terrorism Center
Christine "Christy" Abizaid was sworn in as the Director of the National Counterterrorism Center on June 29, 2021. She is the eighth Senate-confirmed Director and the first woman to lead the US counterterrorism enterprise. During the Obama Administration, Christy served as the Deputy Assistant Secretary of Defense for Afghanistan, Pakistan, and Central Asia.
Prior to joining the Office of the Secretary of Defense, Abizaid served on the National Security Council Staff as both Director for Counterterrorism and Senior Policy Advisor to the Assistant to the President for Homeland Security and Counterterrorism. She also served for seven years with the Defense Intelligence Agency's (DIA) Joint Intelligence Task Force Combating Terrorism as the Senior Intelligence Analyst in the Afghanistan-Pakistan Division and the Iraq/Middle East Division. During this time, she deployed several times throughout the Middle East, including a tour as the senior DIA counterterrorism representative in Iraq.
Abizaid most recently served as an executive at Dell Technologies in its Global Operations organization, where she led supply chain assurance initiatives.
Abizaid has received the Office of the Director of National Intelligence Award, the National Military Intelligence Association John T. Hughes Award, and the DIA Meritorious Civilian Service Award. Abizaid holds a B.A. in psychology from the University of California, San Diego, and an M.A. in international policy studies from Stanford University.