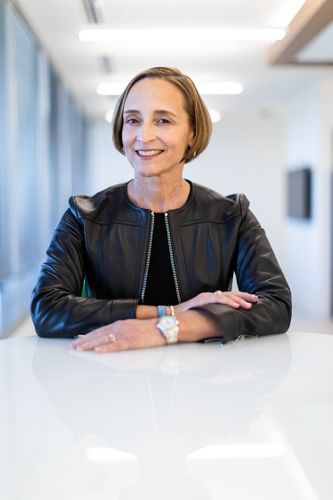 Ms. Amy Gilliland
President
,
General Dynamics Information Technology
Amy Gilliland is president of General Dynamics Information Technology (GDIT), a business unit of General Dynamics Corporation. GDIT is a $8.5B global technology enterprise with operations in 30 countries worldwide and 30,000 technologists and services professionals delivering critical mission capabilities across defense, civilian and intelligence agencies. Gilliland has more than 25 years of public sector experience including service in the U.S. Navy and nearly two decades in leadership positions at General Dynamics.
Under Gilliland's leadership, GDIT has embarked on a growth strategy focused on in-demand technology market areas such as artificial intelligence/machine learning, cloud and cybersecurity. This strategy includes building a diverse network of partners that bring commercial technology to government missions, resulting in
more innovative solutions.
As president, Gilliland has built an employee-focused culture that delivers mission critical solutions with speed and accountability. This involves equipping the workforce with advanced technical skills and certifications and developing thousands of early career professionals to meet the evolving requirements of customers today and into the future.
Prior to her current role as president, Gilliland served as deputy for operations at GDIT. She has also held a variety of leadership roles at General Dynamics including senior vice president of human resources and administration, chief of staff for the chief executive officer and staff vice president of strategic planning, and staff vice president of investor relations.
Before joining General Dynamics, Gilliland served in the U.S. Navy as a Surface Warfare Officer, Congressional Affairs Liaison Officer and Public Affairs Officer.
She earned a bachelor's degree with distinction from the U.S. Naval Academy, a master's degree from Cambridge University and a master's degree in business administration from Georgetown University.
Gilliland was elected to the Board of Directors of BNY Mellon in April 2021 and is a member of the Board of the Northern Virginia Technology Council. She has been recognized as one of Virginia Business Magazine's 50 Most influential Virginians and is a four-time Wash100 award winner with her most recent award in 2021. She is also involved in raising Rett Syndrome awareness through the Rett Syndrome Research Trust.