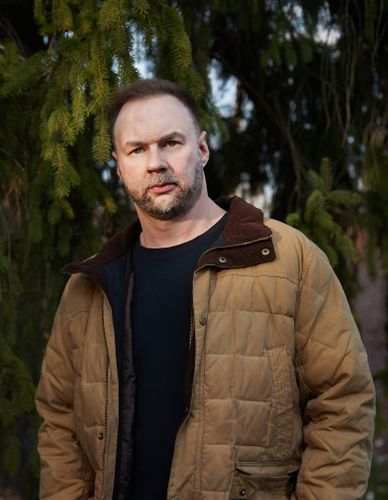 Mr. Thomas Tull
Founder & Chairman
,
U.S. Innovative Technology Fund
Thomas Tull is a leading entrepreneur and investor focused on leveraging the power of technology, AI and data science to disrupt and revolutionize disparate industries. Sector agnostic, Tull looks to partner with and invest in companies employing cutting-edge ideas and technology. He is the Founder, Chairman and CEO of the privately held holding company Tulco, LLC., as well as a private investor in many early-stage technology companies. Notable investments in Tull's portfolio include FIGS, Acrisure, Sandbox AQ, Colossal, IL MAKIAGE, Genies, Pinterest, Zoox and Oculus Rift.
A trusted advisor in national security technology, Tull is also Chairman of the U.S. Innovative Technology Fund, a defense-focused investment vehicle that invests in early- and growth-stage dual use companies to help them scale quickly. Through its advisory boards and network, the fund will work with the Department of Defense and the commercial sector to speed the adoption and implementation of emerging technologies that are vital to ensuring that the U.S. and its partners and allies continue to maintain their global technological and competitive advantage.
Complementing this effort and to the same end, Tull continues to assist the Department of Defense's technology education efforts, including spearheading an expansion of the MIT AI Course he sponsored for U.S. Special Operations Command. In April 2022, Tull was also appointed as an MIT School of Engineering visiting innovation scholar where his primary focus is to advance and promote technology, innovation and entrepreneurship across the school.
Previously, Tull was the founder, CEO and Chairman of Legendary Entertainment, the film company that produced blockbusters including The Dark Knight trilogy, 300 and The Hangover franchise. Tull infused technology into Legendary, including the deployment of sophisticated data analytics, to increase the commercial success of Legendary's films and changed forever how movies are marketed.
Outside of his investment work, Thomas is an active supporter of philanthropic causes that support education, medical and scientific research, and conservation through the Tull Family Foundation. He is a member of the MIT School of Engineering Dean's Advisory Council and serves as a Visiting Innovation Scholar. He is a trustee of Carnegie Mellon University, Yellowstone Forever, the National Baseball Hall of Fame and Museum, and the Smithsonian Institution.
Thomas is also part of the ownership group of the Pittsburgh Steelers, the six-time Super Bowl champions. He received his undergraduate degree from Hamilton College and resides in Pittsburgh, Pennsylvania.