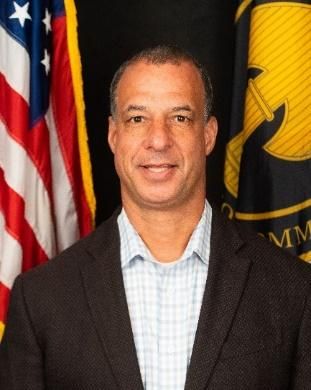 Mr. Pete Greany
Acting Program Executive Officer, PEO Services
,
U.S. Special Operations Command
Mr. Pete Greany is currently the Acting Program Executive Officer (PEO) for Services (SV) Acquisition in the Center for Special Operations Forces Acquisition, Technology, and Logistics (SOF AT&L) at U.S. Special Operations Command (USSOCOM), MacDill Air Force Base, Florida. He is responsible for the oversight and management of USSOCOM service acquisitions, including support to USSOCOM Headquarters, Component Commands, and Theater Special Operations Commands, in executing approved service requirements that will be awarded in accordance with the contracting authority of the Acquisition Executive worldwide. In this capacity, he oversees the services acquisition across the USSOCOM Enterprise with an annual total spend of $3.2B.
Prior to serving as the Acting PEO for SV, Mr. Greany served as the Deputy PEO for SV since Dec 2021, where he provided executive direction and oversight of the USSOCOM Service Acquisitions Prior to the Deputy PEO SV position, he was the Senior Program Manager for the Science and Technology (S&T) Directorate (Dir), SOF AT&L, USSOCOM from 2018 - 2021, where he was responsible for the daily programmatic coordination of all S&T Research and Advanced Technology Projects, SBIRs, and technology transition, as well as, building all program planning, integration, and control documents for the S&T Dir; resource management; and the technology interface between the Components and the Headquarters for S&T investments. From 2013 – 2018, he served as the Deputy Director for Silent Knight Radar for PEO Rotary Wing and as the Deputy Program Manager for Hostile Forces Tagging, Tracking, and Locating for PEO Special Reconnaissance where he was responsible for providing programmatic direction, guidance, execution, and management for the development, acquisition, testing, and fielding of SOF weapon systems and ISR programs. From 2008 – 2012, he served as an Army Acquisition officer and Systems Acquisition Manager for all USSOCOM Survivability and Individual Equipment for PEO SOF Warrior. Mr. Greany retired from the Army after 21 years and entered the Federal Service in 2013.
Prior to arriving at USSOCOM in 2008, Mr. Greany served in a variety of Army Staff and Leadership positions. He was an U.S. Army Acquisition Branch assignment officer, Assistant Program Manager at the National Reconnaissance Office, Assistant Program Manager at the U.S. Army 1st Information Operations Command, and a Combat Developer responsible for intelligence requirements for the U.S. Army Intelligence and Security Command. He also served as an Infantry Officer upon commissioning in the Army in 1992. His assignments included two company commands, highlighted with staff and command assignments in the U.S. Army 1st Infantry Regiment, "The Old Guard" in Washington DC.
He served tours in the U.S., Europe, Southwest Asia, South America, and North Africa in various command and staff positions in both the U.S. Army Infantry and the Acquisition Corps.
Mr. Greany is an Acquisition Corps member and is DAWIA Level III certified in Program Management. He holds Bachelor's in International Relations from the United States Military Academy and a Master's in Business Administration from the Webster University. He is happily married to his best friend, Shannon. They have four children: Megan, Monyka, Madison, and Justin.