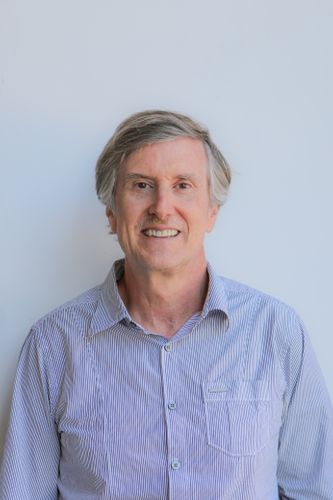 Mr. Glen Cullen
Program Manager, SOF AT&L
,
U.S. Special Operations Command
Mr. Glen Cullen currently serves as a Program Manager, Acquisition Agility, Acquisition Resources Directorate, for the US Special Operations Acquisition, Technology and Logistics Center. He facilitates efforts to enable the rapid transition of emerging and game changing technologies and innovative solutions to Special Operations Forces through agile acquisition pathways such as SOFWERX and the University of South Florida Institute of Applied Engineering. These efforts also include outreach, collaboration, rapid prototyping and experimentation with non-traditional small business, academia, inter-agency partners, government labs, and other entities.
Mr. Cullen, a native of Bedford, Massachusetts, entered the Navy in 1985 as a graduate of the University of Rochester NROTC program, where he earned a Bachelor of Arts degree. Over the span of his 20-year Navy service he held multiple assignments afloat at east and west coast commands, including Communications Officer and Electrical Officer onboard USS COPELAND (FFG-25), 1 st Lieutenant and Weapons Officer onboard USS BELLEAU WOOD (LHA-3), Engineer Officer onboard USS UNDERWOOD (FFG-36), Materiel Officer at DESRON TWO-FOUR, and Damage Control Assistant onboard USS ABRAHAM LINCOLN (CVN-72). Ashore he served as a Medical Officer Recruiter at Navy Recruiting District – Boston and Branch Chief, Current Naval Operations, at US Central Command. Afloat and ashore assignments led to multiple deployments to the Pacific Ocean, Mediterranean Sea, and Arabian Gulf.
Mr. Cullen's service at USSOCOM began in 2005 as a contractor supporting Program Executive Office - Special Reconnaissance, Surveillance, and Exploitation's (SRSE) Tagging, Tracking, and Locating Roadmap, a project that ultimately spawned the creation of the Rapid Capabilities Insertion (RCI) Program within SRSE. In 2010 he became a government civilian and assumed the role as Deputy PM RCI where he oversaw the development of a diverse portfolio of Special Operations warfighting tools ranging from rapid DNA identification to micro satellite communications. Mr. Cullen served as Program Manager for Sensitive Site Exploitation from October 2016 until January 2021 where he was responsible
for biometric and forensic collection and processing capabilities employed by Special Operations Forces worldwide. Additionally, he provided acquisition support to the Tactical Assault Light Operator Suit (TALOS) Power & Energy Team.
In addition to his Bachelor degree Mr. Cullen holds a Master of Military Arts and Science Degree from the US Army Command and General Staff College and a Master of Business Administration from Boston College. He also achieved Program Management Level III certification.