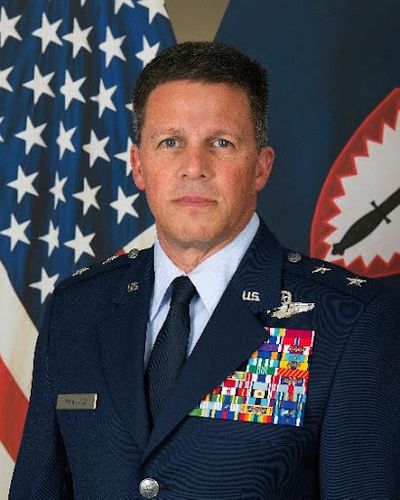 Major General Steven Edwards
Commander
,
U.S. Special Operations Command Europe
Major General Steven G. Edwards assumed command of U.S. Special Operations Command Europe (SOCEUR) on June 28, 2022. Major General Edwards most recently served as Chief of Staff, Headquarters United States Air Forces in Europe and Air Forces Africa, Ramstein Air Base, Germany. He developed and implemented, policies, plans and programs for the strategic planning and operational execution of forces in support of U.S. European Command (USEUCOM) and U.S. Africa Command (USAFRICOM).
Major General Edwards has spent a significant portion of his career in special operations, including combat deployments in support of operations in Afghanistan and Iraq. In addition to stateside postings, he has served in Germany, the United Kingdom, South Korea and Qatar.
Major General Edwards was born and raised in Missoula, Montana. After serving in the Army for four years as a warrant officer, he received his commission through the Officer Training School at Maxwell Air Force Base, Alabama. He is a command pilot with more than 3,800 flying hours.